New shop, new coffee table design, and lots of finished projects.
Alright! The last month has been a crashing wave of activity, and sometimes we weren't sure if we were riding the wave in to shore or getting crushed underwater. Now that we're emerging from that hectic time, we're pretty sure that we survived. Moving the shop took a huge amount of time, resources and energy. Of those three limited items, time is the most precious. This is the first time in our career that we've ever been late on delivering projects to our clients, and the inevitability of missing our deadlines once we moved was a hard concept to accept. We tried our best to stay in good contact with our clients, and they were all incredibly understanding. We're so lucky to be building furniture for such amazing people. Now, on to what we've been doing.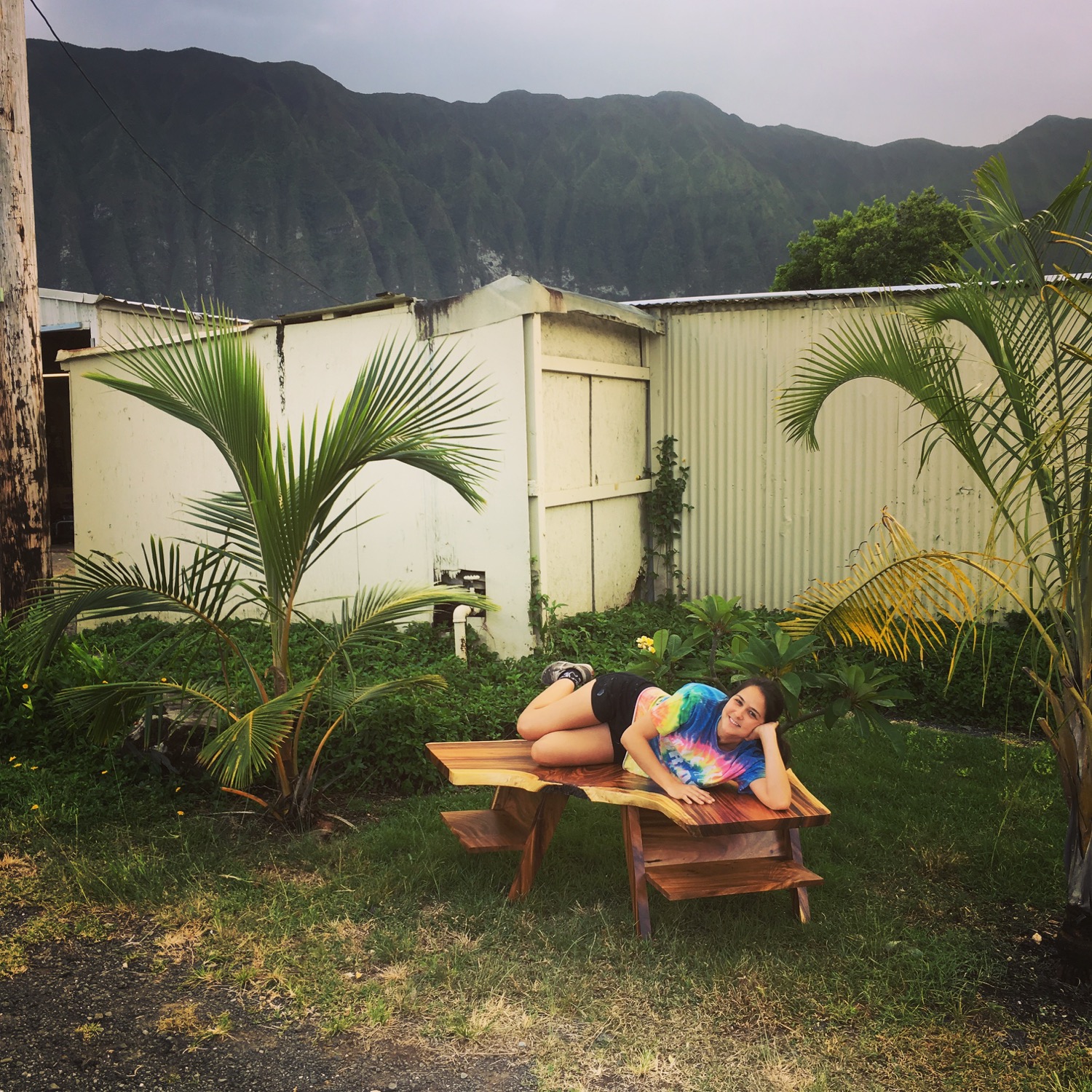 Update on the monkeypod desk: We've got the bottom finished and the base built and finished. Now, we have to finish the top and make the drawer boxes, and then put it all together!
We finished a lot of slabs in the past few weeks, and I don't have time to talk about them all individually, nor do I have pictures of all of them. But here is a sample!
We also made an aloha shaka sign and the Hawaiian islands out of monkeypod. We didn't have time to get a picture of the islands mounted on their backing plate, sadly. Our client was moving off island and wanted to take a memory of Hawaii with them. We barely finished these in time because of our move, but we made it!
Next, we're going to speed through a coffee table build. One day I'll chronicle each step of the process, but I'll need some more free time to do that. The base for this coffee table is 100% monkeypod, put together with domino joinery. No screws! This base should last decades.
Just a few random pictures at the end here. Enjoy!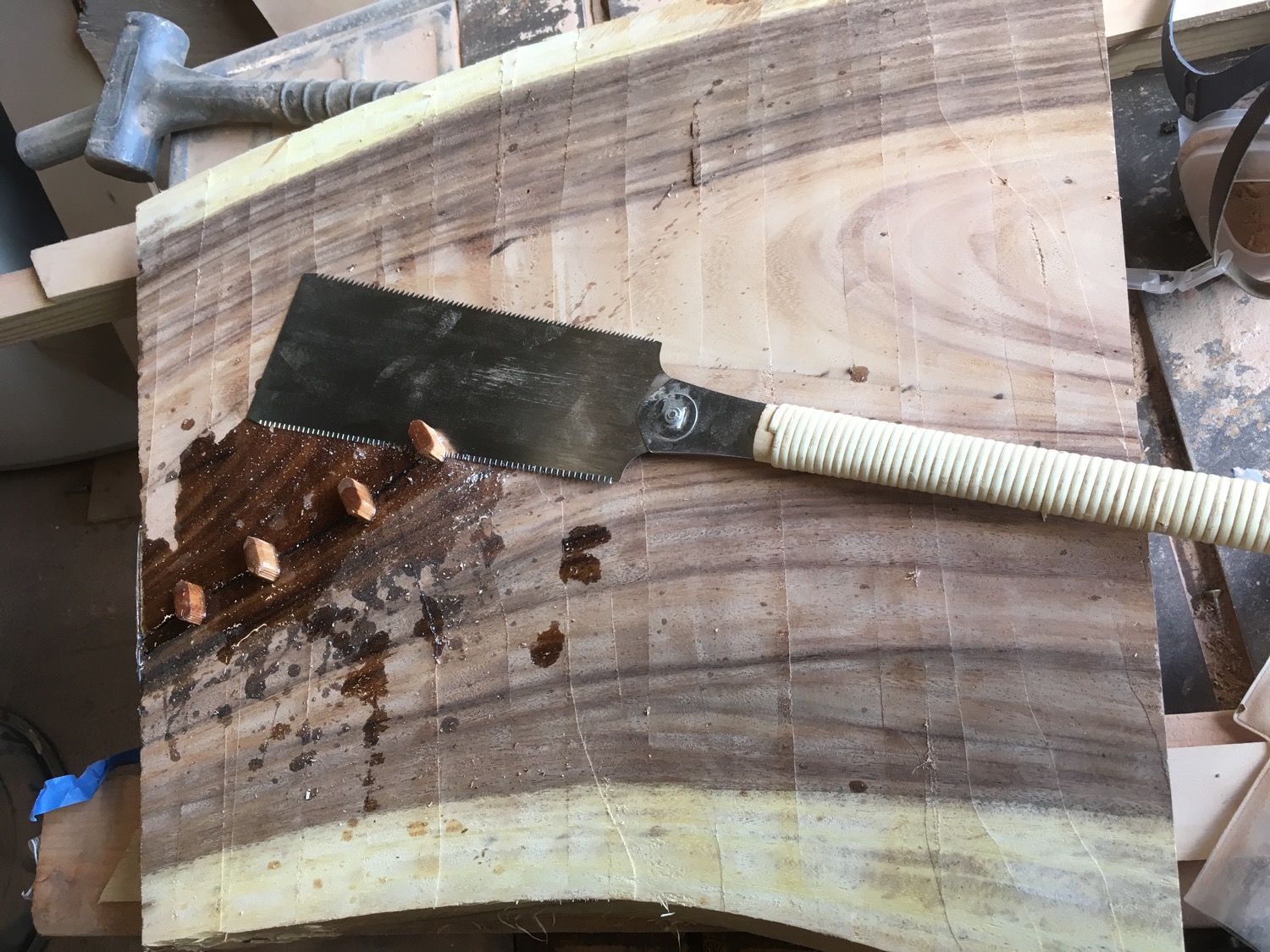 Easy way to stabilize a crack.
We mortise the domino slots, pour epoxy, and then insert the dominos. The dominos push the epoxy all the way into the crack, and then we cut the rest of the dominos off when the epoxy is fully cured.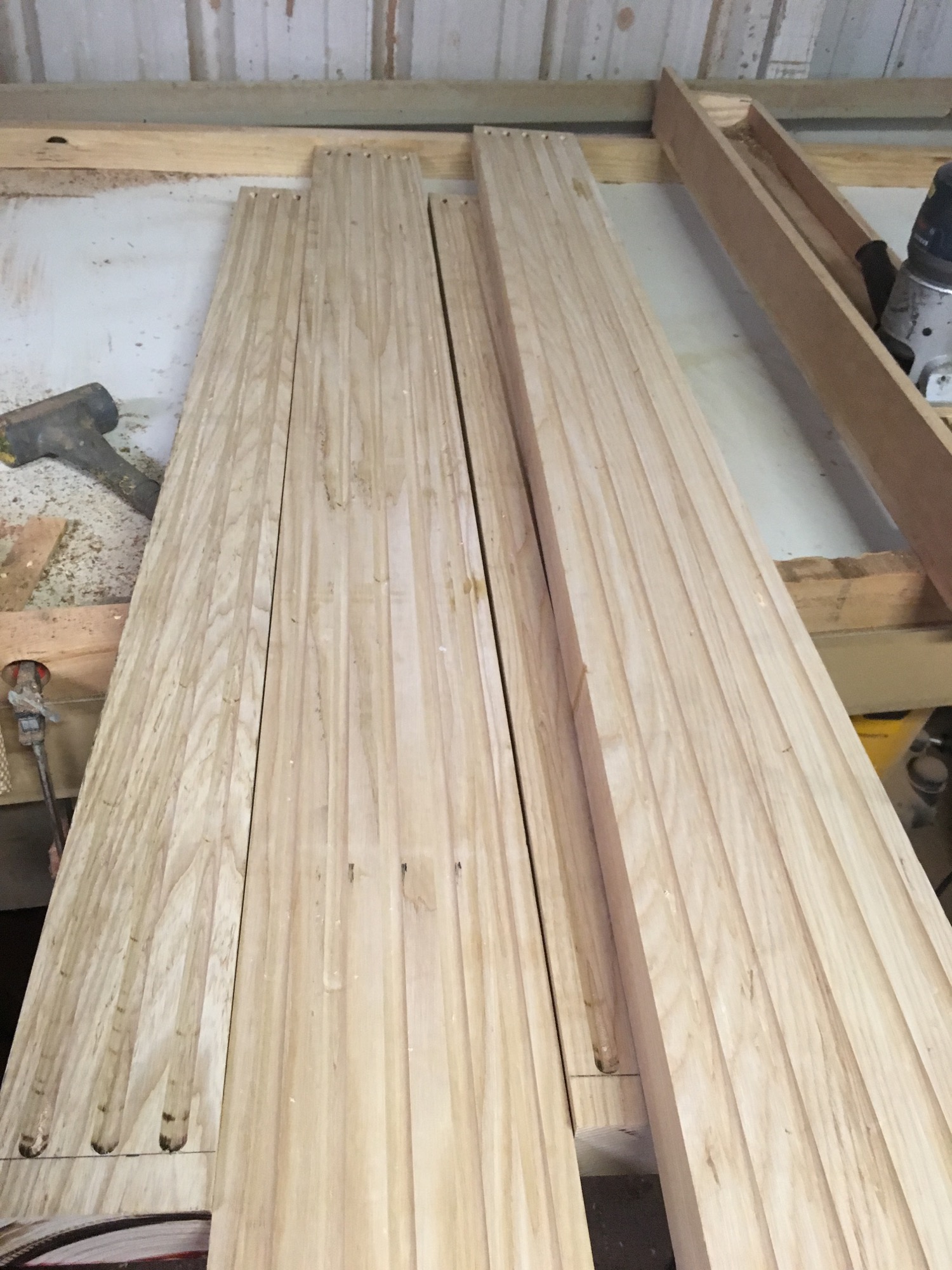 Thats it! Gotta write some estimates and then head to bed. Thanks for reading!